Award-winning Irish mixer, engineer and producer Steve Fitzmaurice couldn't have foreseen that his sessions with Dublin-based rock band, The Frames, in the mid-1990s would eventually lead to him buying a pair of Amphion reference monitors. Now, over twenty years into his career, Fitzmaurice is inspired by Apple Music's launch of Spatial Audio, in mid-2021, he has since expanded his stereo monitor setup with additional speakers from Finnish manufacturer Amphion to enable him to also mix in Dolby Atmos.
Born in Dublin, Fitzmaurice knew by his early teens that he wanted to work in the record industry. But there were few studio job opportunities in Ireland, so after finishing school he went to London and started knocking on the doors of some of the city's best known recording facilities. His early career began on the nightshift answering the phones at producer Trevor Horn's Sarm West Studios. It wasn't long before he was assisting on sessions with Horn and longtime Sarm West producer, engineer and mixer Julian Mendelsohn. After five years at Sarm, Fitzmaurice moved to New York and got a job at the Hit Factory and after a year went freelance.
Freelancer with new primary speakers
Over the years Fitzmaurice, who is based at Pierce Entertainment's London studios, has worked with a long list of artists including Seal, Tina Turner, Tasmin Archer, Jodeci, Ian Brown, U2, Depeche Mode, Hikaru Utada, Sam Smith and many others. He has been nominated for 10 Grammy Awards, winning five for projects with Sam Smith, Seal and U2, also working on various Oscar, Golden Globe and Brit Award-winning productions.
It was David Odlum, guitarist with The Frames, who first brought Amphion monitors to Fitzmaurice's attention. Now Odlum is also a successful producer and engineer, currently musical director for Sam Smith, with whom Fitzmaurice has worked since their debut album in 2013. "During lockdown we did a live stream from Abbey Road Studios for Sam," Fitzmaurice recalls. "I was mixing, and Dave was going on about the Amphions, so I got a pair of One18s to try," as an alternative to his usual monitors. "At first I found myself using them occasionally and then more and more."
Fitzmaurice was happy with the results but still unsure, he says, so Odlum suggested that he try Amphion's Two18 speakers. "I kept them for two or three weeks and the same thing happened — I was using my other monitors less and less. I ended up buying a pair of Two18s, and now they're my primary speakers."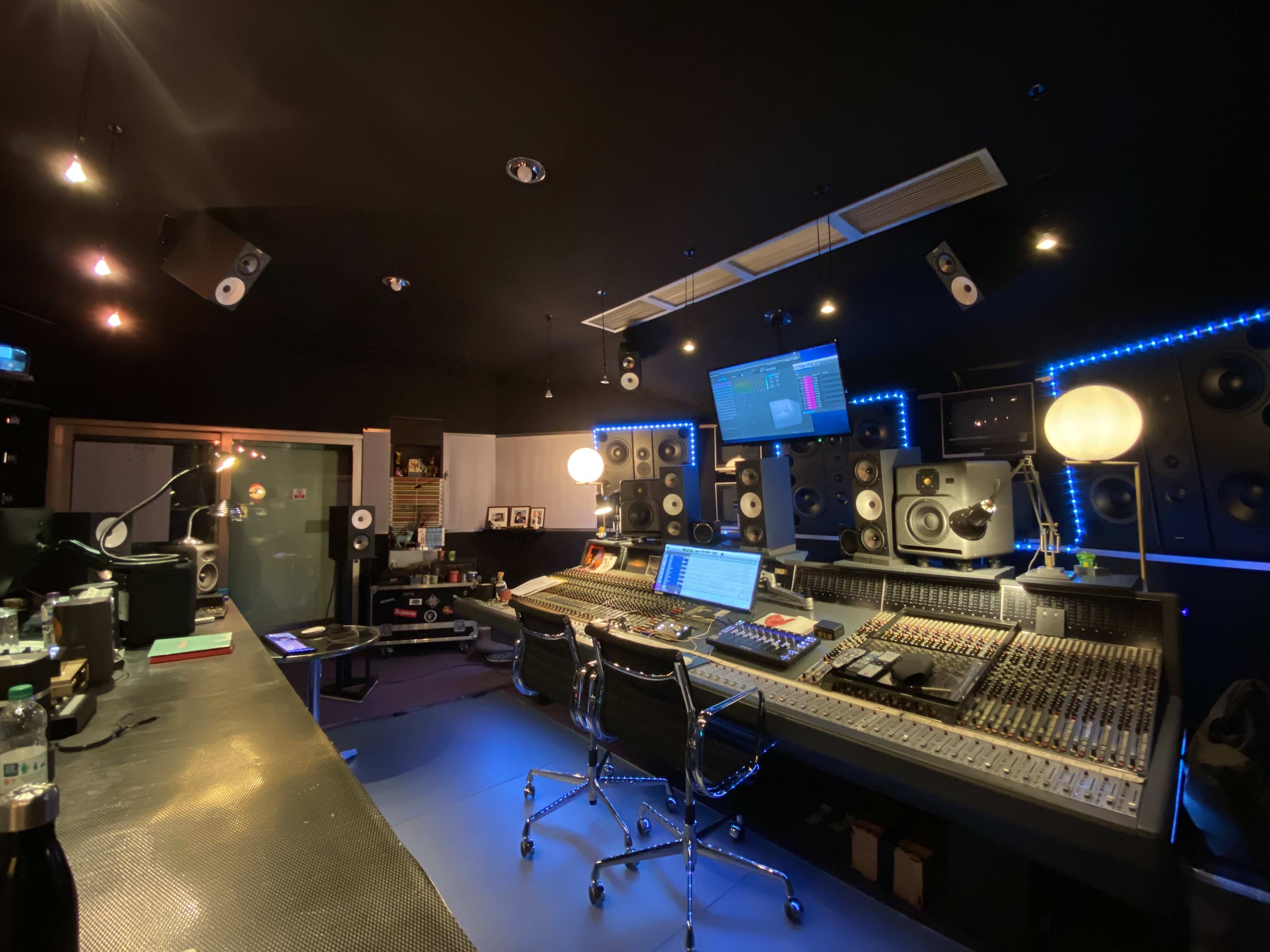 Dynamic clarity with subtle details
Fitzmaurice has a simple philosophy when it comes to mixing. "I like clarity, low-end and dynamics. I don't really like clutter. My most used piece of equipment is probably the mute button! ​ These days, it's a constant battle to make loud competitive records — we're in a world where you have to EQ and compress everything — but I try and keep some sense of clarity, bottom end and dynamics while also trying to keep everything as natural as I can."
His Amphion monitors have certainly helped him achieve those goals. "I think that they're pretty natural sounding, with clarity in the mid-range, especially, and the top end. But they're not bland and boring. When you turn them up for clients, they've still got a bit of vibe." His previous speakers worked best when they were loud, he says. "But with the Amphions I definitely mix quieter because they don't change tonally when I turn them down."
Fitzmaurice has worked with some of the best singers in the business and has earned a reputation for the sound of the vocals on his projects. There, too, the Amphion monitors are proving their worth. "The Amphions are very good for subtle details, smaller changes in volume and dynamics are easy to hear. ​ Because of this clarity I found them great for balancing vocals."
Changing monitors is always challenging, but with three years of working with the Amphions behind him, he reports, "Mixes seem to be translating to every other system quite well, which obviously was my main concern, so I'm totally sold. And now I've got an Atmos system which is all Amphion speakers." The new 7.1.4 setup in Fitzmaurice's room at Pierce Entertainment is comprised of three Amphion Two18 monitors combined with the BaseTwo25 bass extension system, four One18s for the surrounds ​ and four One15 speakers positioned overhead.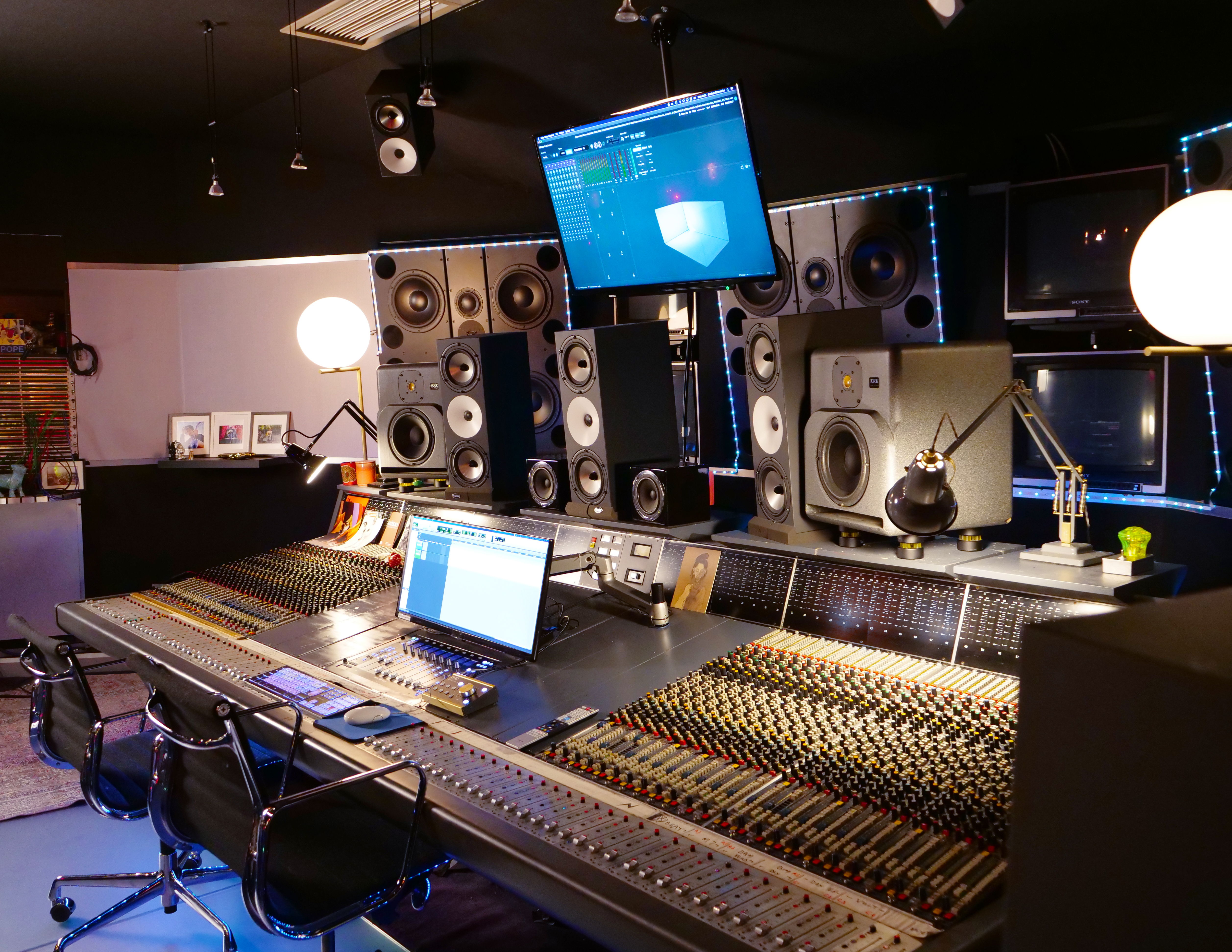 Cohesion with immersive mixes
One reason to dive into immersive mixing was that Apple Music's default playback is the Spatial Audio mix of a song, if it exists, Fitzmaurice says. Having heard other people's Atmos mixes of his stereo mixes, he says, "I started wanting to do it myself, being a bit of a control freak! Somebody asked me if there was a steep learning curve to mixing in Atmos, but I haven't really found this as I am simply trying to convey the same feeling of the stereo mix in the immersive world."
One big advantage of an Atmos mix is being able to spread the tracks out spatially, he continues. "You don't have to fit all this information into two speakers, and make tracks bright and aggressive. In fact, I'm often taking a little top end off my stereo stems, as they don't need it any more to cut through."
But having heard Dolby Atmos mixes where some of the elements are too spread out, the song loses its power as a result, Fitzmaurice says. He is careful to keep his immersive mixes cohesive. "Primarily, the vocal and the drums are more in the front. Sometimes, with live drums that I've recorded, I might pull the room mics away from the main drum kit. I've mixed a few electronic things in Atmos, and there you've got a bit more freedom to play around. But I'm not a fan of stuff flying around and making myself feel seasick. Occasionally I'll have something moving around slowly but it's more about placement."
With the record labels, streamers and broadcasters all clamoring for immersive music mixes, the investment in an all-Amphion immersive speaker system is paying off. "Nearly every time I'm commissioned to do a stereo mix, as long as there's a budget, they want an Atmos mix as well."
Fitzmaurice mixed eight tracks for the stereo version of Sam Smith's current album, Gloria, released in January 2023 (Serban Ghenea mixed another three and David Odlum and Kevin "KD" Davis mixed one each). "All the songs that I mixed in stereo I mixed in Atmos as well," he says. "There's one song, "Perfect", where I prefer the end section on the Atmos version because it feels like there's much more space."
He also recorded and mixed Smith's live orchestral performance at Abbey Road Studios in Dolby Atmos. "It was Sam, a 16-piece choir and a 20-piece string section. I laid the studio out in a horseshoe and when I was mixing in Atmos I laid it out exactly like that. I had room mics as well and I put those exactly as they were in the room in the Atmos mix. You perceive it as if you are Sam, standing in the middle, so it envelops you. It sounds amazing in Atmos."
About Amphion
​Amphion Loudspeakers Ltd. was established in 1998. We design and build loudspeakers that are characterized by honest and accurate sound reproduction. Precise driver integration ensures world-class imaging and phase coherency. Controlled dispersion technology helps achieve more stable results in a variety of room acoustics. All products are handmade in Finland (and the Amphion amplifiers are assembled in Finland) to ensure enduring listening quality.