Country music artist Bryan Martin has signed with WME for global representation. The agreement comes ahead of a big year for Martin, with both a national tour and a new album in the works. WME is one of the world's largest and most well-established talent agencies that strives to obtain maximum exposure for their clients.
"We are so excited to have the opportunity to represent Bryan," said WME's Kevin Neal. "He's a uniquely talented 'throwback' country artist. He's lived his life through his songs."
Martin is set to release his upcoming single titled "Wolves Cry" on Friday, January 27th via Average Joes Entertainment.For more information on Bryan Martin, visit his website and follow his social media channels linked below.
TikTok | Facebook | Twitter | Instagram | YouTube
About Bryan Martin:
Hailing from the oil fields of Louisiana, Bryan Martin lives the stories he writes. The Cherokee Indigenous American country artist whose real-life emotions and experiences expressed in song unquestionably resonate with audiences because the two are one and the same. Bryan's debut album, If It Was Easy, details his struggle with opiate addiction and mental health and tells the story of growing up in an oil field family. Martin's sophomore album, Self Inflicted Scars, expands on his hardship and recounts his back-to-back suicide attempts at the early age of 19 years old. Bryan touches the hearts of his fans with each tune he releases, resulting in over 130 million streams worldwide, leaving people begging for more. Bryan's latest single, "We Ride," has earned almost 8 million streams across all platforms since its release on October 28th, 2022. Martin plans to release his third full-length studio album in 2023 via Average Joes Entertainment.
# # #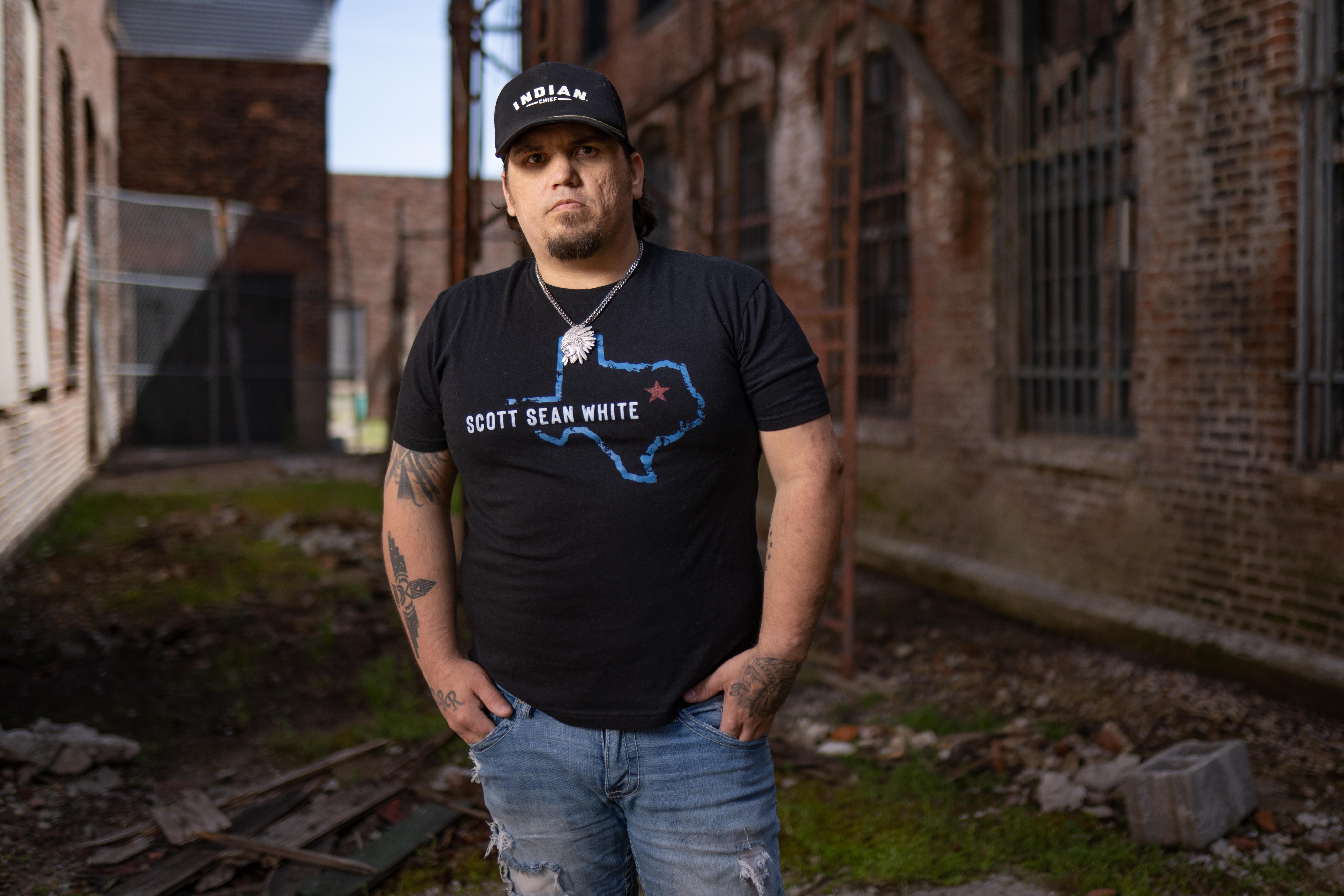 Bryan Martin by Josh Russell