Richard Devine is a modern-day pioneer in the world of electronic music, known for his multi-layered, long-form electronic compositions — which fuse IDM, experimental and electro acoustic elements. With six critically acclaimed albums under his belt, he is well known as a commercial sound designer, and has composed and designed commercials for some of the largest companies in the world. Devine is also an electronic music futurist and thought leader, having coded his own applications in SuperCollider — a programming language for real-time audio synthesis.
Recently, Devine began exploring L-Acoustics' new spatial audio platform for music creation and mixing: L-ISA Studio. Indeed, Devine is no stranger to immersive audio and surround formats, having evolved his own compositions and performances in parallel with industry innovations. Back in 2005, he gave his first immersive live performance at San Francisco's Recombinant Media Labs (RML), which at the time featured (10) 16:9 video screens and an L-Acoustics 20.8 surround system. Since then, he has spent his career pushing the envelope on what is possible with immersive audio. At his Devinesound studio in Atlanta, routinely works in binaural, 5.1 and 7.1.4 audio formats.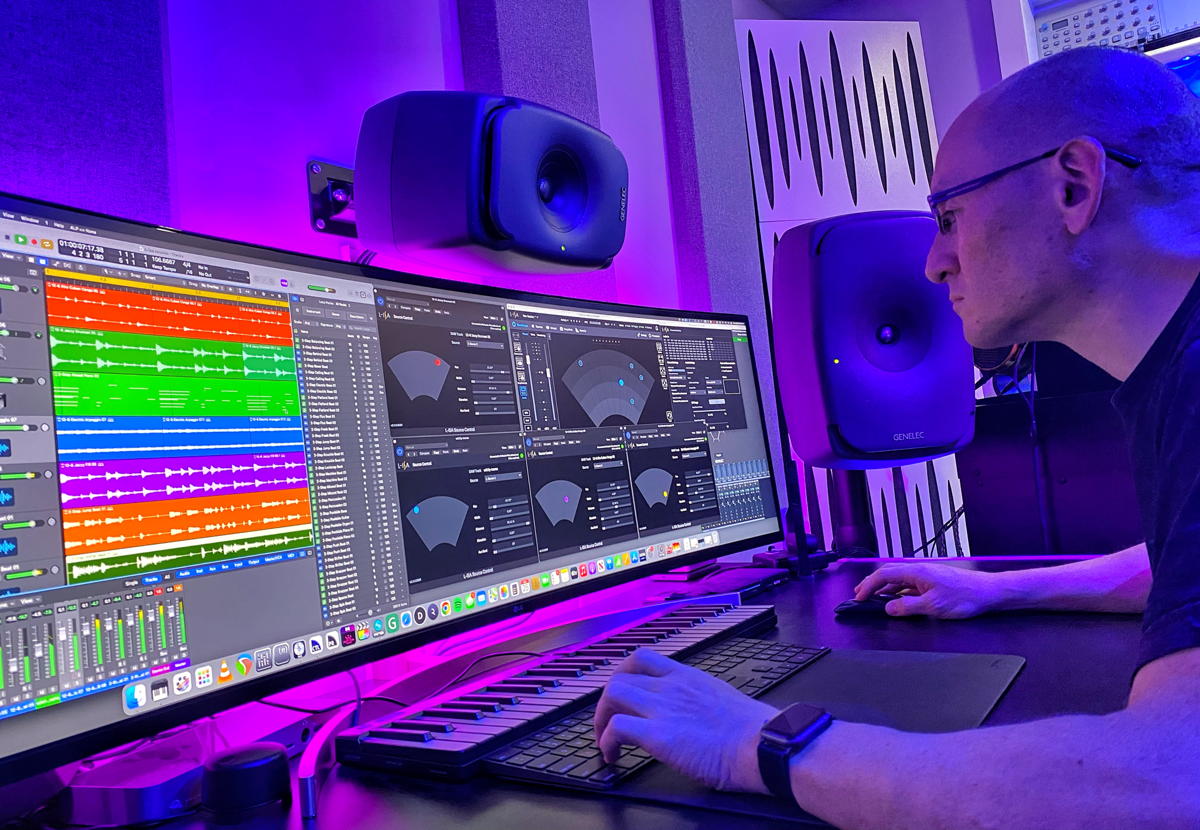 L-ISA Studio: the 'next frontier' is now
​For Devine, immersive audio remains the next frontier in music creation, presenting a vast array of possibilities in how we can experience multi-sensory dimensions in music. "The playground has just become so much bigger, and there are no limits to what you can do with it," he says. He says his forthcoming album — which will be mixed entirely in L-ISA Studio — will feature 'epic adventures' and make the listener feel like he or she is "inside this entire cerebral world of soundscapes and textures." ​
When it comes to creating and mixing in spatial audio, Devine says there are really no rules. "It's not like a pop track where you always have the vocal in the center and the drums in a static position. With experimental electronic music and the tools we have now, nothing is too wild or strange. I want to provide audiences with interesting auditory experiences to make them feel like they are literally inside this cerebral world of soundscapes and textures." He says with L-ISA Studio, "I want to push my music to the edge and to the extreme, so there are no limits."
For more information on L-ISA Studio visit l-isa-immersive.com/create/studio/.