Washington, DC occupies a very special place in the life and heart of legendary superstar Roberta Flack. She recently returned to the city and will visit again soon to enjoy how it holds her in reverence in multiple ways.
Last October, Flack revisited her HBCU alma mater, Howard University, to address and converse with students and later tour the Smithsonian National Museum of African American History and Culture, where she is included in the exhibits. On March 12, she was back in Washington for an unveiling ceremony of a restored historic call box on Capitol Hill that was dedicated to her.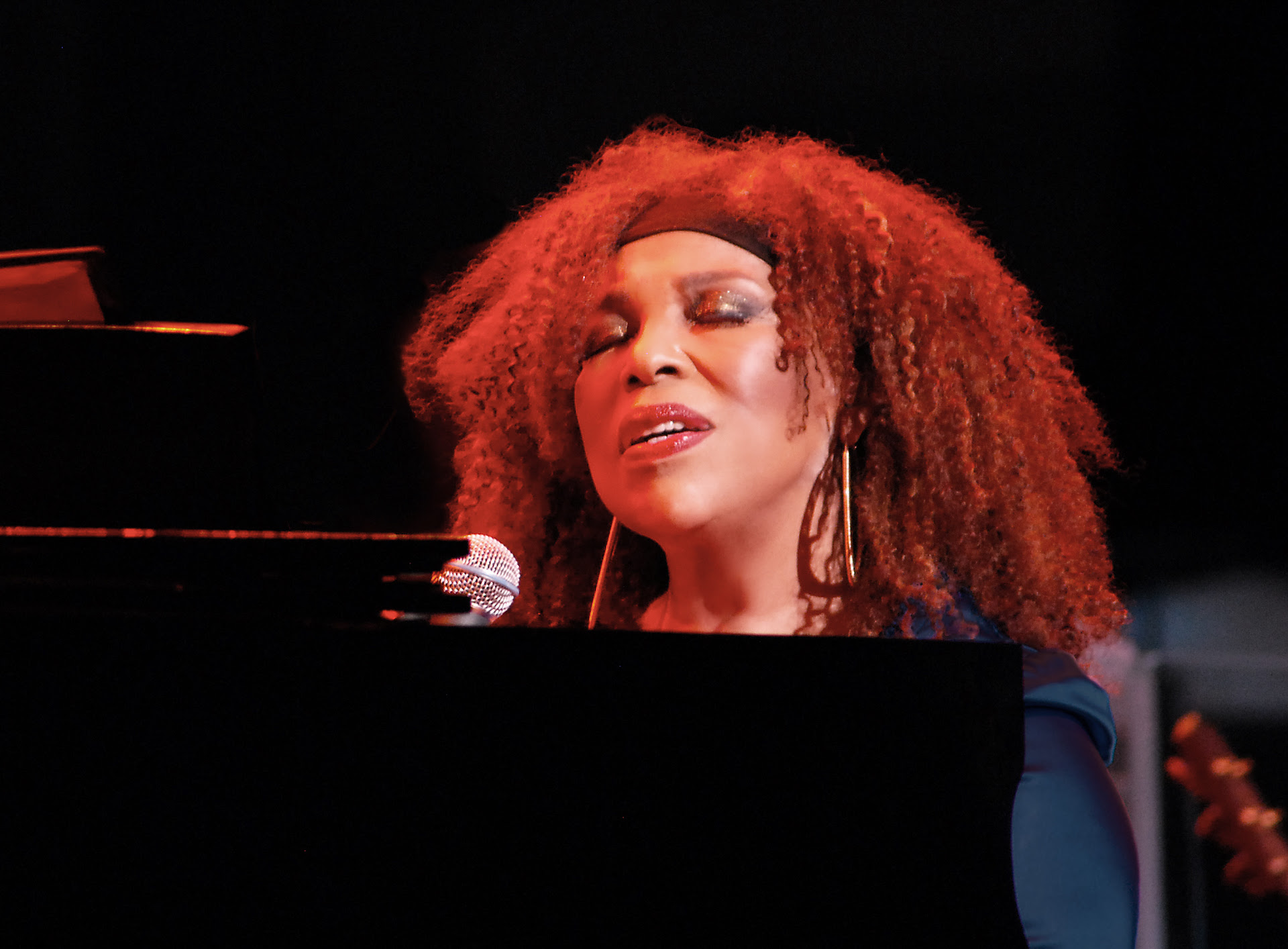 Roberta was welcomed back to Howard by the dean of its College of Fine Arts, two-time Tony Award winning stage, screen and TV actress and fellow Howard graduate Phylicia Rashad, along with faculty, staff and students. Flack was one of the youngest students to ever enroll at the school at age 15, winning a full scholarship as a piano prodigy. She spoke with and answered questions for an audience of students in the school's recital hall seeking to follow her into a career in music and the arts. "It was a dynamic experience being there, in conversation with the students, interesting and very meaningful to me," says Flack. "The experiences I have held onto from my time at Howard have served me well."
She then visited the Smithsonian National Museum of African American History and Culture to witness how she is enshrined there alongside the most successful, influential and esteemed African-American musical artists. "It was my first visit and it took my breath away," she enthuses. "I couldn't help but put myself, my person, in all of those experiences that were photographed. It was more than interesting."
While in the area, Flack also met with Kamala Harris, the Vice President of the United States. In an intimate gathering that included a few staff members at the White House, the two groundbreaking women engaged in conversation and sat for photos together.
Flack again traveled to the nation's capital this week for the unveiling ceremony of a restored historic call box on Capitol Hill that will be dedicated to her. The Constitutional Chapter of the Daughters of the American Revolution have been restoring the boxes that had been installed in the early 20th Century as a public safety emergency communications resource (prior to the proliferation of telephones). The one with a Roberta Flack plaque is at 421 Seward Square SE, close to Mr. Henry's, the jazz nightclub where Flack played a residency while teaching music by day in local junior high schools following her graduation from Howard. Her shows became a prime attraction for locals and visitors, which included Burt Bacharach, Carmen McRae, Ramsey Lewis, Dionne Warwick, Johnny Mathis and Woody Allen. After Les McCann saw Flack perform, he helped Roberta win a contract with the label he recorded for, Atlantic Records.
That was the start of a distinguished international career that, as music journalist Ann Powers notes on NPR.org, "demands a new way of thinking about the word 'genius.'" Among her many accomplishments and honors are four GRAMMY awards (including Lifetime Achievement) out of 13 nominations, and being the only act who won Record of the Year twice in a row until Billie Eilish recently matched that feat. She enjoyed a string of 18 Billboard-charting songs after Clint Eastwood featured her track ""The First Time Ever I Saw Your Face" in his movie "Play Misty for Me" and the single became her first #1 hit. It was followed by such enduring favorites as "Killing Me Softly with His Song" (which topped the charts for five weeks) and another Billboard #1 "Feel Like Makin' Love," her hit duets with Donny Hathaway "Where Is the Love" and "The Closer I Get to You," and such other hit collaborations as "Tonight I Celebrate My Love" (with Peabo Bryson) and "Set the Night to Music" (with Maxi Priest).
By drawing from such Black music styles as R&B, jazz, gospel, blues and soul and blending them with her classical training and background as well as rock, popular classics, folk and Latin songs and influences, Flack transcended genre and categories to make her considerable mark as an artist with a voice and sound unlike anyone else. And, as NPR notes, she was "a major figure in 1970s popular culture."
Although Roberta has recorded and performed less since she had a stroke in 2016 and a positive COVID-19 diagnosis last year (she credits vaccinations for her survival), she remains active in her efforts to support and educate young and aspiring musical artists through her Roberta Flack Foundation. In the works are an upcoming documentary about her life and career and a children's book, "The Green Piano," inspired by her very first instrument, which her father rescued from a junkyard. She has been working to restore her strength and agility, and In a recent feature article in People magazine said, "I hope to see my fans in person sometime soon."