Music producer, songwriter, and recording artist Tommy West, husband of Ann Verner Picardo, died on May 2, 2021, from complications associated with Parkinson's disease. West is best known for co-producing three gold-selling albums for his close friend Jim Croce with longtime music/business partner Terry Cashman (Dennis Minogue). Together, they also produced recordings by Dion DiMucci, Mary Travers of Peter, Paul & Mary, and Henry Gross. As songwriters, he and Cashman wrote many songs for The Partridge Family, and as a solo producer, West recorded hits by country artists Ed Bruce, Gail Davies, Judy Rodman, Holly Dunn, and Girls Next Door. He also produced Anne Murray's commercially successful string of comeback albums between 1993 and 2004.
Tommy West was born Thomas Ralph Picardo, Jr., August 17, 1942, in Jersey City, New Jersey, to Anna Naviello Picardo and Thomas Ralph Picardo. When he was a child, his family moved to Neptune, New Jersey, where he developed his musical talents as a singer, pianist, and guitarist. His musical career began in 1958 as co-founder of the doo-wop group, The Criterions, with childhood friend and future Manhattan Transfer founder, Tim Hauser, their local hit being "I Remain Truly Yours." In 1961, while at Villanova University, Tommy recruited Jim Croce for his folk group, The Villanova Spires. After graduating in 1963, West served in the National Guard, later becoming a radio personality/ music director at Long Branch, New Jersey's WRLB-FM, after which he worked for ABC's Command Records as a promotion man in New York City.
While at the label, he befriended and wrote songs with the label's head of music publishing, Terry Cashman, and songwriter, Gene Pistilli, eventually forming the folk-pop group Cashman, Pistilli & West after releasing multiple singles as The Magpies, The Shakers, and Gene & Tommy. He recorded the 1967 ABC album Bound To Happen with Cashman and Pistilli, and the trio also contributed songs to the 1968 For Love of Ivy soundtrack. Additionally, West became a first call session singer, recording background vocals for artists such as Frank Sinatra, Mitch Ryder, Sammy Davis, Jr., Perry Como, Connie Francis, and others. As a jingle singer, he was heard on scores of popular TV and radio commercials, including Coca-Cola's "I'd Like to Teach the World to Sing" and frequently sang on spots with longtime friend and Brill-building songwriter, Ellie Greenwich.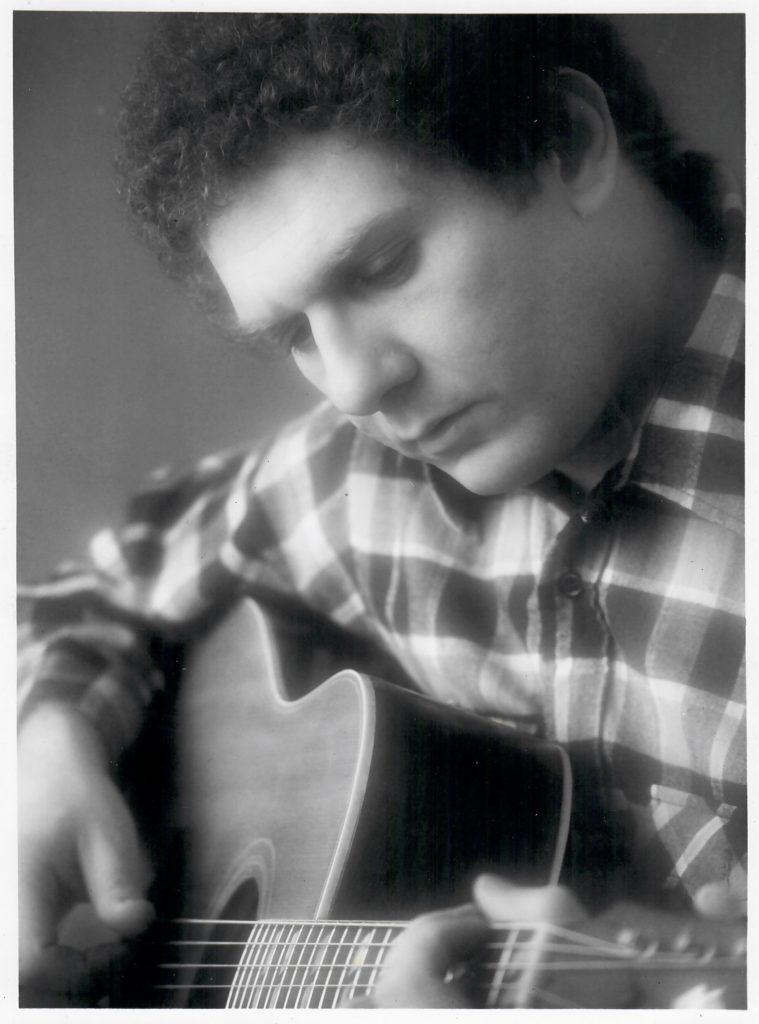 In 1968, Cashman, Pistilli & West moved to Capitol Records, releasing their self-titled album produced by Nik Venet. It was followed by the unreleased Out of Time concept album, plus multiple singles recorded under various musical aliases, including CPW, Central Park West, and Laredo. The trio also recorded an LP and various singles as Buchanan Brothers for Event Records, including the hits "Medicine Man" and "Son of a Lovin' Man," which was recently featured in Quentin Tarantino's Once Upon a Time in Hollywood. Of particular significance, the team produced Jim & Ingrid Croce's Croce album.
With the departure of Gene Pisitilli, West and Cashman produced Maury Muehleisen's Gingerbreadd album for Capitol. The young classically-trained guitarist/singer-songwriter later paired with Jim Croce as his touring "band" and recording partner. With Cashman, West recorded as Morning Mist on "California on my Mind," a reworked version of the songwriters' "Kodak Makes Your Pictures Count" jingle, released on Event Records. Former C.P.W. producer Wes Farrell approached West and Cashman to write songs for the fictitious studio group/television series The Partridge Family, whose recordings eventually were voiced by David Cassidy and stepmother, Shirley Jones, and were musically backed by L.A.'s revered Wrecking Crew. They wrote Partridge Family fan favorites such as "Only a Moment Ago," "Every Song is You," and "She'd Rather Have the Rain."
Tommy West recorded three albums with his musical partner as "Cashman & West" for the ABC-affiliated Dunhill label—A Song or Two, Moondog Serenade, and Lifesong. Their biggest hits were "American City Suite" (a medley of short musical vignettes/commentaries on New York City), "Songman," and "The King of Rock & Roll," a song written about legendary disc jockey, Alan Freed. A Song or Two's "Only a Woman Like You" later was converted into the famous "Reach for a Hamm's" jingle, and "SIx-Man Song Band" originally was written as the theme song to The Partridge Family TV series.
As "Terry Cashman & Tommy West," the duo produced albums and singles by the aforementioned artists, most notably Dion DiMucci's now classic recording "New York City Song," Mary Travers' Circle LP, albums with Greenwich Village star, Jim Dawson, and two albums by former Sha-Na-Na member Henry Gross for A&M Records. As songwriters, their material was recorded by many artists including Cass Elliot, The Manhattan Transfer, Al Martino, Mouth & MacNeal, and more.
Terry Cashman and Tommy West produced three albums for Jim Croce, whose debut album You Don't Mess Around with Jim was rejected by every label in the music business. Cashman & West's recording deal with ABC/Dunhill and good relations with producer Steve Barri and label head Jay Lasker led to the album's release on ABC as a favor. The title track became a Billboard Top Ten record, setting up more hit singles and the albums, You Don't Mess Around with Jim, Life & Times, and I Got A Name (Billboard #1, #7 and #2, respectively). Jim Croce's additional hits included Billboard Number 1 singles "Bad, Bad Leroy Brown" and "Time in a Bottle," as well as Top 10 singles "Operator (That's Not The Way it Feels)," "I Got a Name," and "I'll Have to Say I Love You in a Song."
Tommy West and Terry Cashman's Lifesong label, co-owned with longtime business partner Philip S. Kurnit, launched the progressive rock group Crack the Sky, whose 1975 album was Rolling Stone's "Debut Album of the Year." Other Lifesong artists included Henry Gross, whose "Shannon" became a gold-selling #6 Billboard hit. Lifesong also was home to Dean Friedman, Nina Kahle, and funk/R&B group The Voltage Brothers, and the label released solo LPs by Tommy West and Terry Cashman. West's Hometown Frolics concept album became an enduring critical favorite with its cover of Ed Bruce's "Mamas Don't Let Your Babies Grow Up to be Cowboys." Lifesong also released additional Crack the Sky albums, the cult favorite Spider-Man: Rock Reflections of a Superhero album (musically backed by Crack the Sky), and the popular Terry Cashman single, "Talkin' Baseball (Willie, Mickey & The Duke)."
After producing a Lifesong album and multiple country hits with Gail Davies, West produced all of Ed Bruce's MCA albums and country hit singles plus two albums with Corbin/Hanner Band. He then co-founded the Nashville-based MTM Music Group, the record label/publishing company division of actress Mary Tyler Moore's California-based organization. The MTM label featured mostly Tommy West-produced albums and hits, including those by Judy Rodman, Holly Dunn, Almost Brothers, The Voltage Brothers and Girls Next Door.
Following MTM, West created his High Harmony Records label, for which he produced Robert Bonfiglio's Through The Raindrops album, and additional projects for Time-Life and PBS. Another highlight of West's career was producing a decade of Anne Murray's recordings, including Croonin', What a Wonderful World, Country Croonin', I'll Be Seeing You (re-released as All of Me), and What a Wonderful Christmas. His Somewhere in New Jersey barn studio was home to multiple Tommy West productions, including two critically acclaimed albums by former Jack Hardy protégé and Suzanne Vega associate, Bob Hillman.
Tommy West is survived by wife Ann Verner Picardo, sister Ann Marie Picardo, brother Rick Picardo, daughter Cheyenne Picardo, stepsons Bradley and Blair Robinson, and three grandchildren, Lila, Amelia and Haley Robinson.
Private services will be held in the near future, and, in lieu of flowers and all monetary or physical gifts, the family requests that all contributions be made to Lawyer's Committee for Civil Rights Under Law: lawyerscommittee.org/make-a-donation.