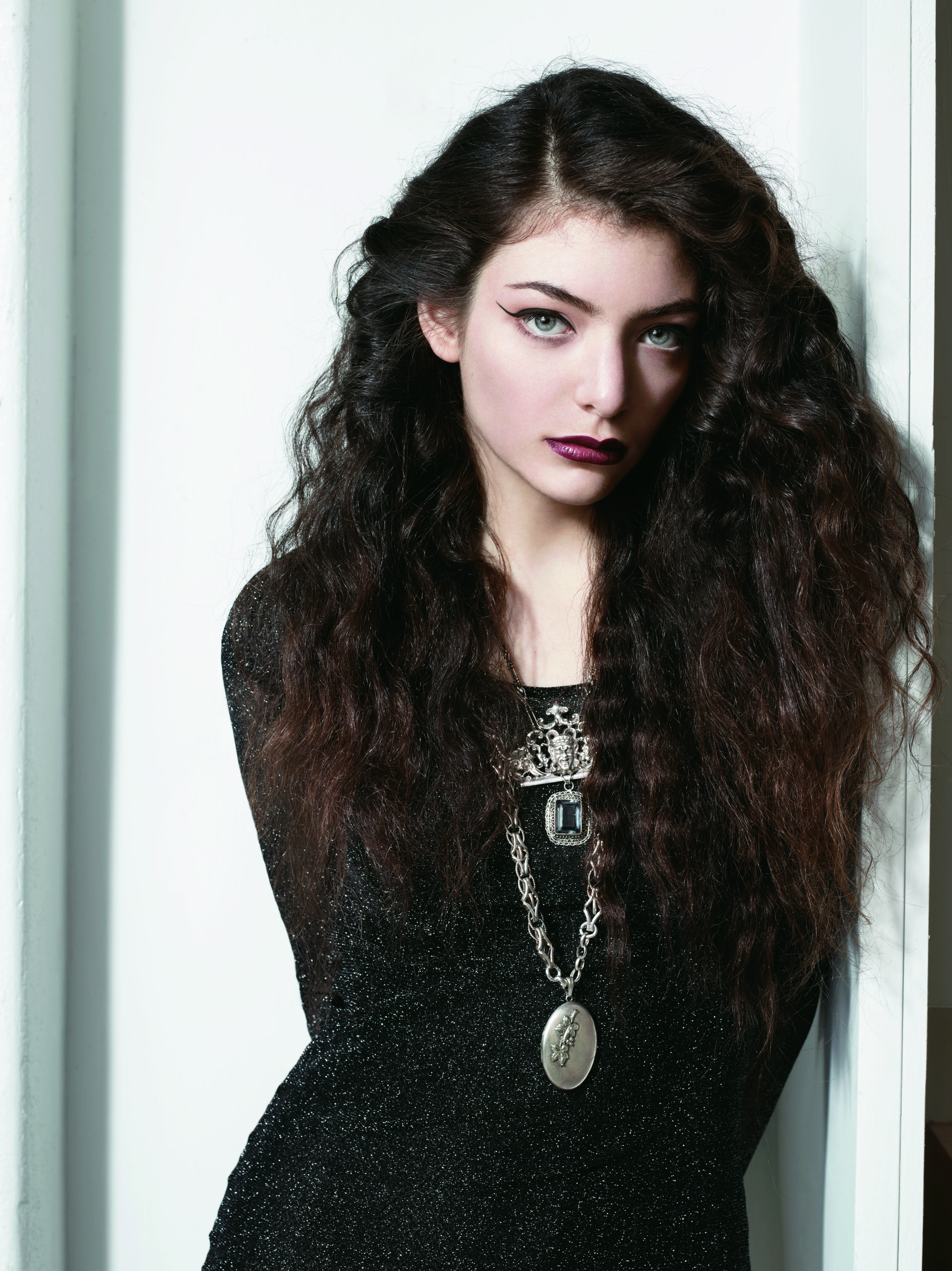 Most youngsters who perform in their middle school talent show can expect (at most) meager applause from family and friends in the audience. But for Ella Yelich-O'Connor (better known as Lorde), her remarkable vocals eventually led to a record deal with Universal/Republic Records. Not too bad for a 12-year-old. "I didn't have any real desire to be taking music seriously, because I was 12, you know?" Lorde explains. But three years later a school auditorium tape-recording from that talent show helped launch (what would become a No. 1 hit single, "Royals.")
"All I had was 'the voice,' I wasn't looking for anything more. Universal just caught me at a very, very young age."
And that ultimately worked to Lorde's benefit. No competition, no shady offers, no shattered dreams––from the start it was always just about Lorde, Universal and, most importantly, the music.
"The team is like a family––we're very close and we trust each other," she says. "My manager [Scott Maclachlan] is totally onboard with all the crazy stuff I want to do. I've always had a lot of control. I've never been afraid to speak my mind, and they've always been incredibly supportive of that."
Wise beyond her years, Lorde understands the importance of relinquishing some power to those more apt with business prowess while still keeping true to herself.
"The team is like a family––we're very close
and we trust each other."
"First and foremost I care about the art that I'm making. I try as hard as I can to keep that pure and not tainted with all the things that come along with having a big song. [Universal] helped me find a balance between having that complete purity with your art and also trying to make sure that you make the most of it––that you get exposure in the right places and take the right opportunities."
This young artist is living proof that such peaceful equilibrium is key to personal as well as commercial success. Not only is she the first female in 17 years to hit No. 1 on Billboard's Alternative radio airplay chart, she just set the record for the longest run while doing so. Lorde's debut album Pure Heroine was released on Sept. 30, 2013.
– Danica Bellini