The Band Perry nails the No. 1 spot on the Billboard Country Chart this week with "Better Dig Two," the fastest-rising song and third chart-topper of their career. The single has sold nearly one million copies and provides a stellar preview of the sibling trio's Republic Nashville release on April 2.
"We are thrilled that our fans and country radio love 'Better Dig Two' as much as we did when we first heard it!  It's the ultimate love song. A true Appalachian sentiment with a definitive 'until death do us part' message," says Kimberly Perry.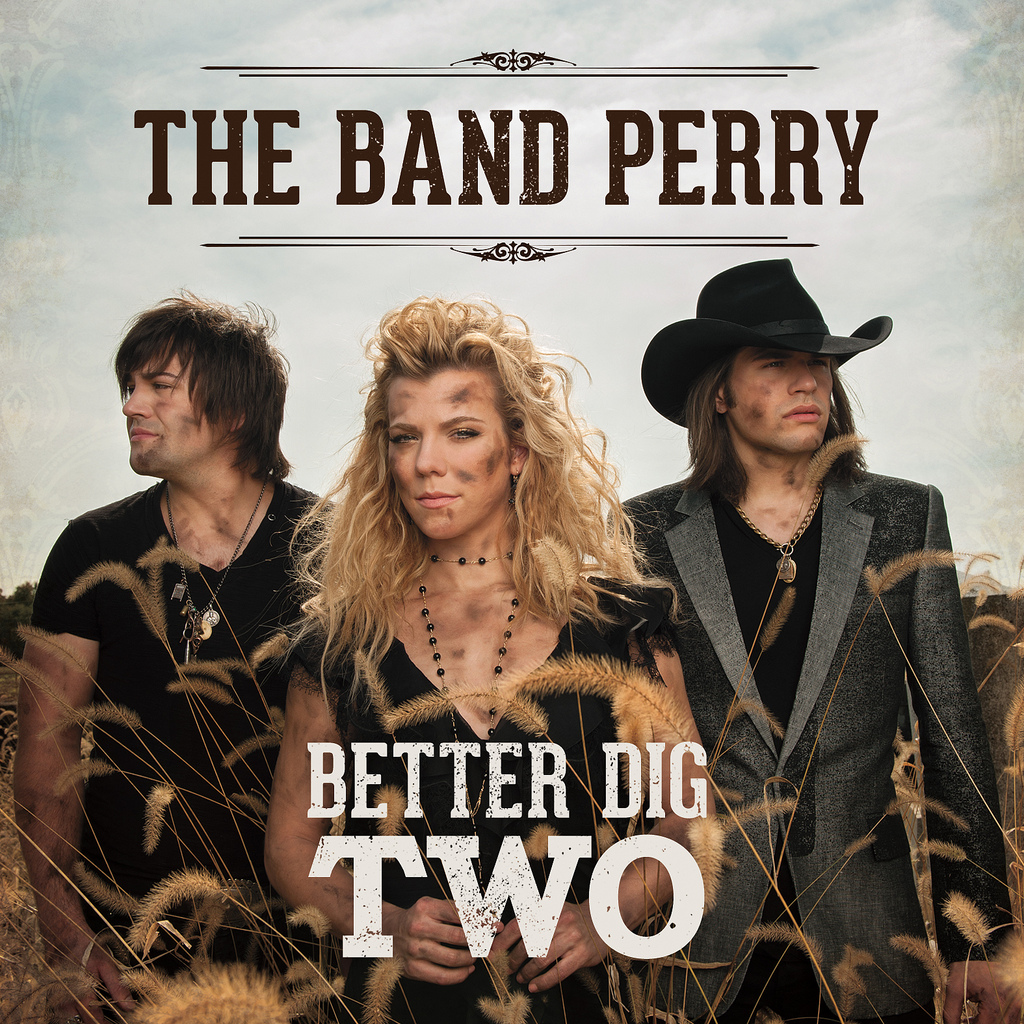 "We knew that our fans were embracing 'Better Dig Two' because we could see it at our live shows, the movement and dancing among the crowd when we play this song is like no other," says Reid Perry.
"Whenever I strike the first note of the intro to this song we can feel the excitement among the audience.  It's fun to perform live and we are so happy our fans have made this our third No. 1 single," says Neil Perry.
"Congratulations to Kimberly, Neil and Reid on their third No. 1 single with 'Better Dig Two!' It's so great seeing the lead single off their sophomore album go No. 1 in just 15 weeks," says Jimmy Harnen, Republic Nashville President & Big Machine Label Group EVP.
The Band Perry helped announce this year's ACM Awards' nominees during a digital press conference via www.facebook.com/AcademyOfCountryMusic and www.twitter.com/ACMawards this morning (2/13). The 48th Annual Academy of Country Music Awards will be broadcast LIVE from Las Vegas on Sunday (4/7) at 8:00 PM live ET/delayed PT on the CBS Television Network.
As special guests on Rascal Flatts' CHANGED TOUR this spring, The Band Perry will make stops this weekend in North Charleston, SC on 2/14; Greensboro, NC on 2/15 and Charlottesville, VA on 2/16. For additional tour dates, visit thebandperry.com.
Siblings Kimberly, Reid and Neil Perry quickly catapulted into the mainstream with the success of their Quadruple-Platinum, breakout hit "If I Die Young." In 2011, the tune took the No. 1 position on both Country and AC charts as well as earned 2011 CMA Single AND Song of the Year. Their success continued with Platinum-certified "You Lie" and the Gold-certified, No. 1 smash "All Your Life." The Band Perry has won multiple ACM, CMA and CMT Music Awards as well as GRAMMY, TEEN CHOICE, AMA, ACA and Billboard Music Award nominations.