Alt-rock performer Chad Tepper announced his signing to Epitaph Records today. With over 4 million followers across socials, the tatted ex-pro skater has already won over fans with his vibrant personality and unrelenting optimistic outlook on life. When asked how he felt about the occasion, Chad had this to say: "It's been a lifelong dream of mine to sign a record deal so to sign to a place like Epitaph where the roots are so real and so strong, is more than I could have asked for. Ya know, life's kinda like a dry handjob until you get signed by Epitaph." 
Tepper's first release on the legendary punk label arrives today with single and music video "dont wanna die."
WATCH THE "don't wanna die" MUSIC VIDEO HERE
This insanely catchy alt-rock track has traces of early pop-punk and plenty of 90's nostalgia. The video follows Chad as he wakes up one day to find himself in the middle of an apocalypse, and in a lesson in self-preservation to us all he's still able to find peace within the chaos the only way that he knows best. Musing on the inspiration behind it, Tepper explains, "Everyday, people wake up and feel like it's the end of the world - and truth be told even if it was I feel like we need to enjoy every moment and not care so much about the little things. I wanted to tell everyone in a song what I'd be doing if it was the end of the world."
ABOUT CHAD TEPPER
Since hitting the studio for the first time 4 years ago, the singer is proving to be our generation's next authentic rockstar. The effortlessly grunge quality of his voice combined with an all or nothing mindset and flair for storytelling find him equipped with the tools he needs for a fruitful career. Already seeing streams in the millions - over 15 million this past year alone - his talents have been recognized by industry majors such as Apple 1, Spotify, Lyrical Lemonade, KROQ among others. 2021 saw huge milestones for Tepper, boasting dream collaborations with Simple Plan, Travie McCoy and Cheat Codes; all acts that he grew up listening to and influenced the artist he is today.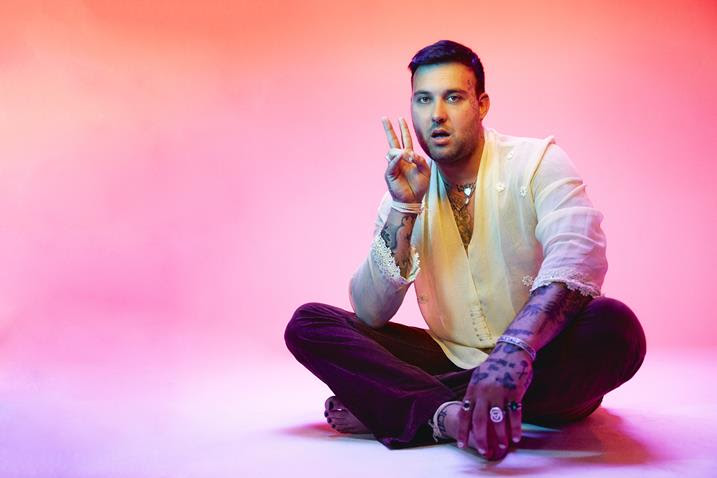 CHAD TEPPER BY JONATHAN WEINER
For more information on Chad Tepper, visit:
TWITTER | FACEBOOK | INSTAGRAM
Chad Tepper Press Contact
Jasmine Muldrow | Epitaph Records | [email protected]