Summer is upon us and that means the start of outdoor live music! We can't wait to see some of our favorite artists play outdoor venues, festivals and fairs, and we bet there will be a few SansAmps on those stages.
Haven't yet decided which SansAmp pedal is right for you? The company offers an in-depth look at the SansAmp GT2 as well as all 4 pedals that make up its SansAmp Character Plus Series. Plus demos!
---
FEATURED PEDAL
The SansAmp GT2
The all-analog SansAmp GT2 is unchanged since its introduction in 1993! It's like having a truckload of great amps in a single, simple pedal. You can easily mix and match specific sound characteristics in ways that would otherwise be physically improbable, probably impractical and definitely not cost effective.
Check out the video below where Josh Scott (a.k.a. "The Pedal Guy") gives an in-depth look at each of the four pedals that make up our SansAmp Character Plus Series. Josh spends time demoing each pedal and answering viewer questions. It's detailed, entertaining, and informative!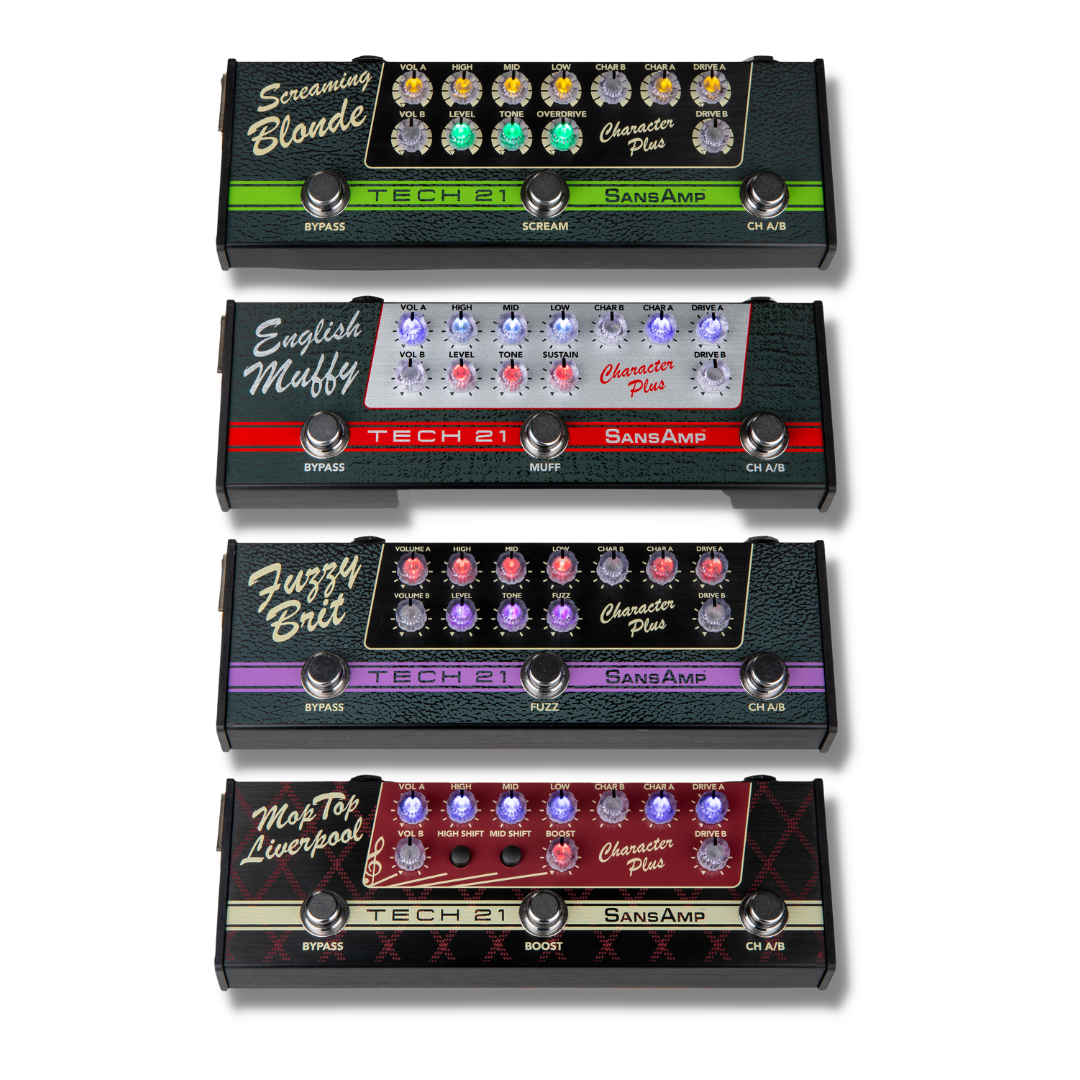 The SansAmp Character Plus Series celebrates the unique chemistry between specific historic amplifier families and specific historic pedals, and cleverly unites them together in single packages:

Screaming Blonde = Fender-style + Tube Screamer-style
English Muffy = HiWatt-style + Big Muff-style
Fuzzy Brit = Marshall-style + Fuzz Face-style
Mop Top Liverpool = Vox-style + Rangemaster Booster-style

Check out all Josh had to say in his video below.