As one of the most prolific and consistently successful mix engineers of our time, Chris Lord-Alge's work is recognized by his industry peers and appreciated by music fans around the world. A five-time Grammy Award winner who has had chart-topping success with artists such as Green Day, Tina Turner, Halestorm, and many others, Lord-Alge has favored Solid State Logic consoles for decades — ever since the early 80s SSL 4000 E Series console where he crafted early hits at Unique Recording in NYC. Mix LA's SL 4064 G Series, originally installed in 1986, is used daily in his A room. Most recently, he has acquired a new ORIGIN analogue mixing console, situated at his brand-new Studio D.
"When ORIGIN first arrived at AES '19 and was first unveiled to my brother Tom and I, we both knew that this was going to be a big winner for us," says Lord-Alge, who says the layout of ORIGIN offers perfect workflow and ergonomics. "It gives you 32 upper and lower channels with EQs and sends, and in the center section and you can mount a UF8 controller for automation. But the great thing about ORIGIN is that it is a classic analogue desk with great sounding mic preamps."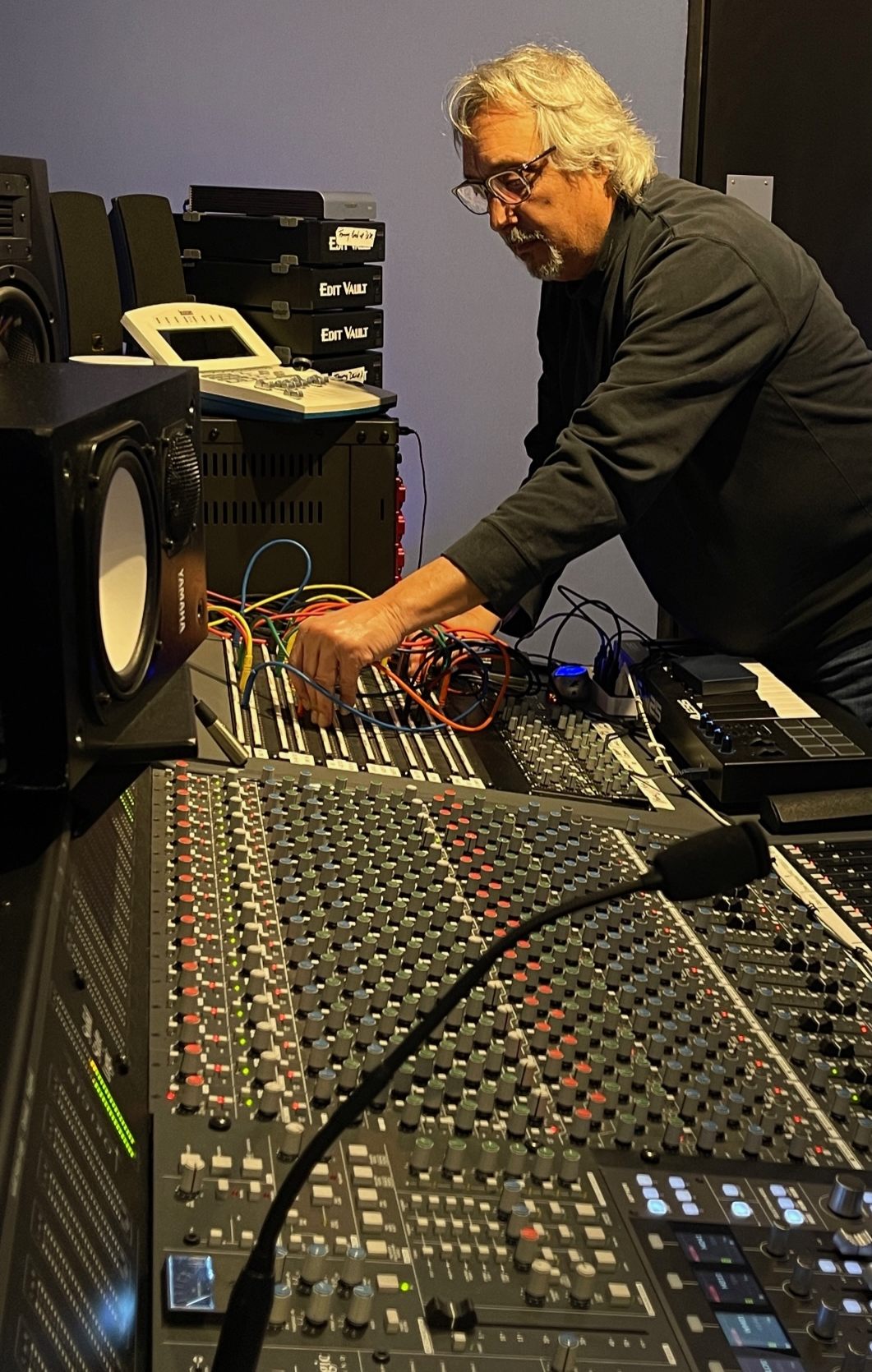 "D" is for DeSisto
SSL's ORIGIN fit the bill perfectly for Mix LA's Studio D, for which Lord-Alge wanted to provide an intimate, artist-driven workflow: "I wanted to offer a place where artists could stay for a longer period of time and make music without compromise," says Lord-Alge. "For instance, one of my clients, Dwight Yoakam, likes to camp out and spend weeks making sure his vocals and guitars are perfect. Studio D is designed for that kind of one on one work between artist and engineer." After a soft opening of the room last summer, Lord-Alge appointed veteran engineer Marc DeSisto to run the new facility. "So far, Marc is having great results with ORIGIN because the desk is really the ultimate work surface," Lord-Alge reports.
DeSisto, who began his career in Boston in 1979, has worked as an engineer on both coasts of the U.S. at facilities including Fleetwood Recording, Sound Castle and on staff at A&M Studios, where he worked on projects for Michelle Branch, Stevie Nicks, Joe Cocker and Melissa Etheridge before going independent. A longtime fan of SSL, the opportunity at Mix LA was the perfect opportunity: "When I got here, the room was all finished and it was like walking into a palace," he says. "When I first saw the ORIGIN sitting there, it just made me want to record because all of the pieces are right there in front of you: the mic lines, the faders, EQs, sends, and off you go!"
While the recording space is more intimate in Mix LA's Studio D, Lord-Alge says clients can access the facility's main recording room with 64 channels of I/O, using a Dante™ AoIP networked infrastructure. "We have an SSL SB 8.8 Dante Mic Pre in the main room," he says.
Excelling in sound and layout
DeSisto says that acclimating himself to ORIGIN was seamless and intuitive: "Getting on the console was really quick and it sounded fantastic," he says. "The EQ section is exactly in the right place above the small faders, and the sends directly above that." One of Lord-Alge's favorite features is the 0dB switch, which automatically sets the faders to unity gain: "This means you can set every fader to zero, and mix from Pro Tools through the console and use it as a summing mixer, which is what we're doing in Studio D. It's a nice way of working because we use the small faders for our microphones, with the returns on the large faders — so we can have drums, vocals and everything set up all the time," he explains.
Meantime, the PureDrive™ preamplifiers on ORIGIN deliver both flexibility and sonic character when it's needed: "I like the drive feature on the preamp section, and I tend to use it on the drums in particular — it just adds a little more grit and oomph to the sound," he says.
Since using ORIGIN, DeSisto has noticed that his mixes seem be larger sounding and have more dimension: "ORIGIN takes it to another level and makes other mixes seem small. Also, I am noticing how quiet the console is — there is no noise anywhere, and the switches don't make any noise," he adds. For his mix sessions, DeSisto is summing to eight stereo pairs and finds the E-Series 'Black Knob' style EQ section quite flexible: "You really can spread the sound out quite a bit with the console's Black EQ. We used the Black style EQs at A&M, and this design is just so musical."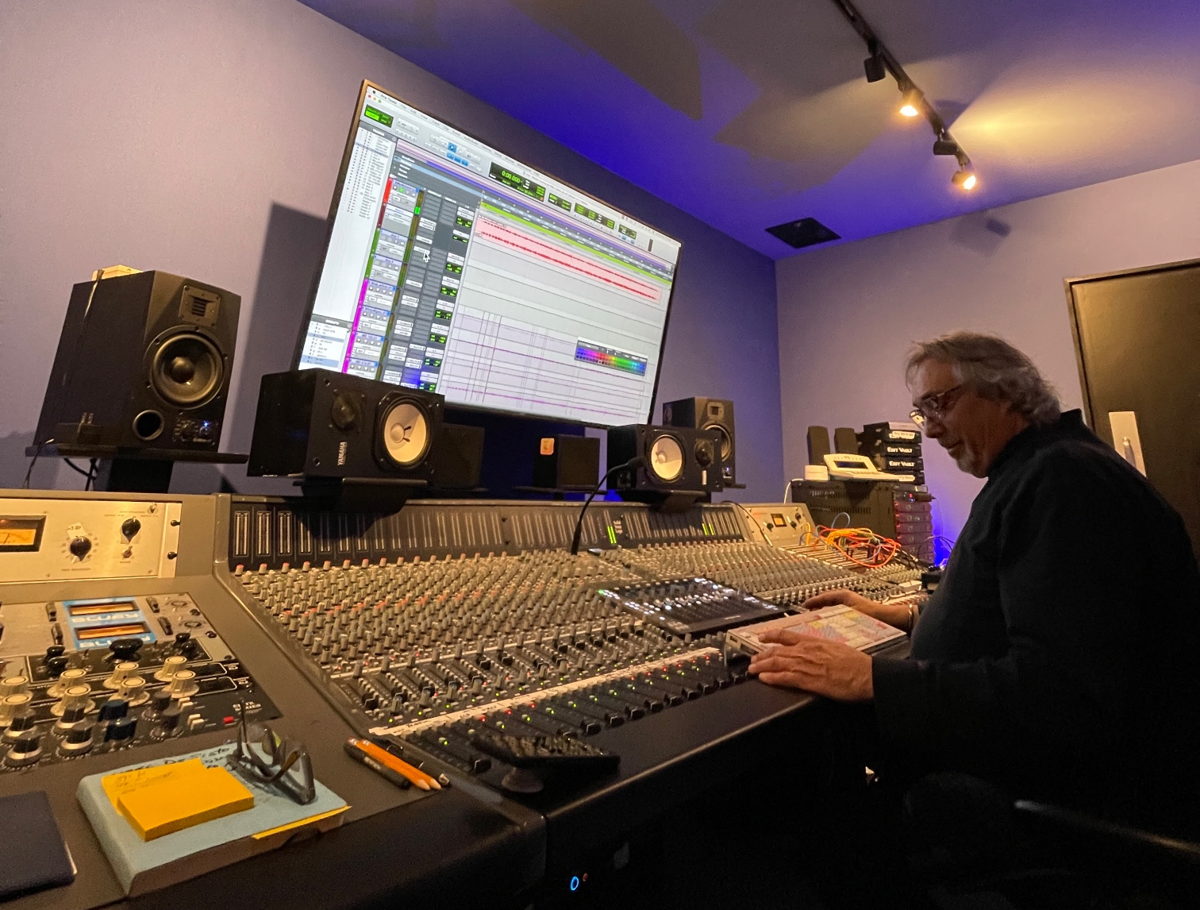 DeSisto is also a fan of SSL's legendary Listen Mic Compressor (LMC), which he has 'hard-wired' and always at the ready: "I have a talkback mic set up running through the LMC, and this is going to another channel which I am printing that all the time. It is a 'set and forget' tool that I can use anytime and sounds great!"
Chris Lord-Alge is also impressed by the sound of ORIGIN — and in particular, the SSL Bus Compressor: "The sonics are clear, crisp and punchy, and it maintains that SSL sound in a brand new product," he says. "It also has probably the best sounding bus compressor I've ever heard. For SSL to come up with something like this at its price makes it incredibly valuable. I'll be adding a second one to make another small recording, mixing, overdub room."
About Solid State Logic
Solid State Logic is the world's leading manufacturer of analogue and digital audio consoles and provider of creative tools for music, broadcast, live and post production professionals. For more information about our award-winning products, visit: solidstatelogic.com.