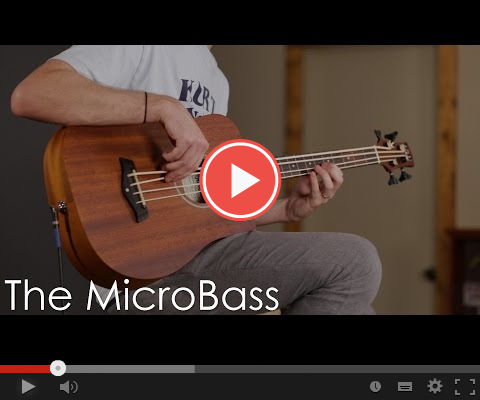 Gold Tone's MicroBass has a real usefulness in acoustic playing situations, but plug it in and the REAL fun begins!
Available fretted or fretless, the MicroBass will have your acoustic amp or bass amp rumbling with big, fundamental bass tone. The sound of the MicroBass through an amp is uncannily like that of an upright string bass.
You get big bass magic from an instrument the size of a "baby" guitar, shaped by the built-in piezo pickup's EQ module!
---
Gold Tone has also announced a giveaway for a MicroBass with Gig Bag.